About Our Clinic
At Carol Ann Manning, Au.D | The Tinnitus Treatment Center in Dover, NH we strive to improve the lives of our patients by helping them communicate clearly with those around them.  Our team embraces the latest in hearing healthcare technology and provides support that goes way beyond the initial purchase of a hearing aid.
About Hearing Loss
Most don't know that every adult should have a base-line hearing test by the age of 30, and that adults over the age of 40 should have an annual hearing test. Contact our professionals today to set up your appointment for a free hearing screening.
Our Services
Complimentary Hearing Screenings
Hearing Aid Demonstrations
Routine and Diagnostic Testing
Latest Hearing Technology
Programming and Adjustments
In-Office Repairs and Cleaning
Hearing Instrument Repairs
Batteries and Other Accessories
Extended Warranties Available
Evaluation Period for All New Hearing Aids
Referral Rewards Program
0% Financing Available
We offer both general hearing health care services along with tinnitus treatment options.
Carol Ann Manning, Au.D | The Tinnitus Treatment Center in Dover, NH is part of the Belsono Hearing Centers network of reputable hearing healthcare clinics in the United States whose patient promises states: "We passionately serve our patients with the highest level of professional skill while providing individualized hearing health education, offering the most advanced hearing enhancement solutions, and ensuring excellent and enduring care."
Meet Our Providers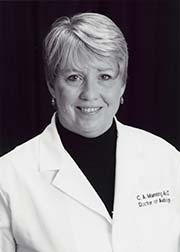 Carol Ann Manning, Au.D
Dr. Manning is a licensed and Board Certified Audiologist who has worked in the field since 1978. She is a member of multiple professional associations and holds an audiology license in New Hampshire, Maine, and Massachusetts.